Investing $100 with the potential to earn $1000 and more sounds excellent. Not only does it sound great, but it is possible with the 10x option on Binance. After you have invested the collateral, you can spend ten times the amount to buy a particular cryptocurrency that you expect will raise in value.
The most important this is to make informed decisions after plenty of research for maximum results. You can earn 10x the money that you have invested, but at the same time, you can lose 10x the money you have invested.
This article aims to present to you what exactly 10x means on Binance so that you can make decisions that are in your best interest.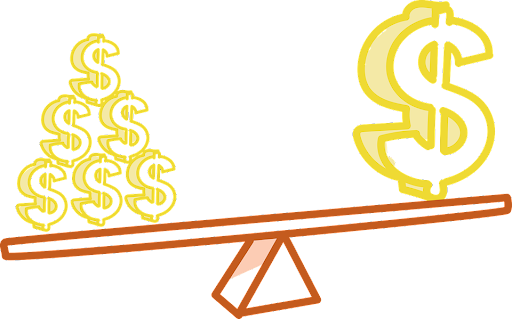 What Is Margin Trading on Binance?
Margin trading or leverage trading on Binance allows you to trade cryptocurrencies with leverage, thus amplifying your gains. To use leverage, you must first provide collateral that is a margin. There are different sizes of margin trading. You can use 2x, 5x, 10x, or even 25x and, in some cases, even more, when margin trading.
Let us use 10x on Binance in this case. If you invest $1000 as collateral and use 10x leverage, you can buy BTC in the amount of $10,000. If BTC reaches a higher value than the one you purchased it at, you will have profit. For example, if you bought it for $8,000 and the price reaches $8,500, you can sell it and earn $500.
But, if the price of BTC goes down by $500, you will be at a loss, and possibly have a margin call before liquidation. You can invest more collateral and wait for the price of the crypto to go up so that you can make a profit.
On Binance, you can use 3x or 10x. While 3x is for cross-market trading, 10x is isolated margin trading.
What Does Isolated 10X Mean on Binance?
As we mentioned before, there is cross-market trading and isolated margin trading. Cross market trading applies to all trading pairs in the account. This implies that when liquidation occurs, all the assets are liquidated. The cross-margin trade has a higher risk potential and also a high-profit potential. However, you should only proceed with this type of trading if you are experienced investing in cryptocurrencies.
Isolated 10x on Binance, however, is only functional for specific crypto pairs, such as BTCUSDT. When you invest collateral, gain profit, receive a margin call, and subsequently liquidation, it only applies to this trading pair. Other pairs that you have for which isolated 10x is not functioning will not be affected by the liquidation or profit.
Isolated 10x is, therefore, a safer solution when using leverage. Since the results will not affect the entire account, only certain parts of it, you will never have a 100% loss in your assets.
Open the Margin Trading Account on Binance
Follow these simple steps to open the Binance margin trading account.
  Watch the video and answer the questions on the quiz for a better understanding of how margin trading functions. First, you should log into your Binance account.

  Click on the Trade option to open a dropdown menu.

  Choose Margin from the dropdown menu.    

  Transfer the assets quickly by clicking the Transfer option.

  Use the Borrow and Repay options for these actions.
When Should You Use 10X on Binance?
Investing in crypto is excellent, but only until you don`t have to lose your money. If you have the opportunity to increase your profit ten times, then you should always use this option on Binance. However, it would help if you were careful and only use it after thorough market research. Sometimes lower margins are better with fewer risks. Always know your limits and how much money you can afford to lose.
If you are a beginner, you can start with lower leverage options. If you are a professional with years of trading experience, we highly recommend using the 10x option on Binance. Professionals also know that it takes plenty of time to monitor the market changes and stay alert to react on time if anything goes wrong.
What Is a Margin Call?
A margin call is a moment when the exchange liquidates the account with all that you own to cover the loss of an unsuccessful trade. Before this happens, you will see an alert, and you will be able to act. There are two options on how to proceed in this case.
You can choose to do nothing and lose all the money that you have invested. Your account will be liquidated, and you will have a 100% loss.
On the other hand, you can invest more in collateral to raise the bar and avoid liquidation. In this case, you are buying time for the situation on the market to change to your favor.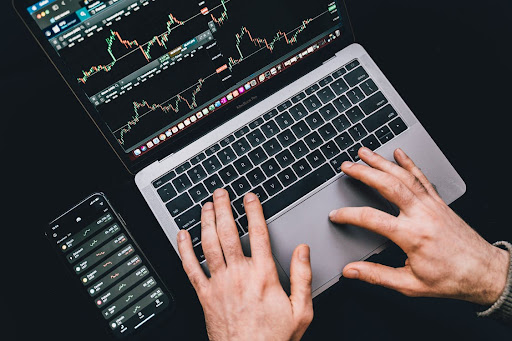 Why Are Stop-Loss Orders Necessary?
When you decide to go into the margin trading of 10x on Binance, it is essential that you are aware of the risk as well. Importing a stop-loss order can mean all the difference between successful investing and complete failure to regain your investment. When you implement stop-loss orders, you limit the loss to only 5% or 10%. Without these orders, the loss is 100%. This safety net stops any complete loss of investment, so you should not neglect it.
Visit a Responsible Trading Program on Binance
A responsible trading program is an excellent way to learn more about trading and potential risks. Investing your money in cryptocurrencies and profiting from this is fun and engaging. You should always strive to avoid losing money and making wrong decisions.
Read helpful articles on this program, watch videos, answer questions on quizzes, and educate yourself about investing in cryptocurrencies. The more knowledge you have, the better decisions you will make, and you will be able to use the full potential of isolated 10x on Binance.